Offshore investments and savings
Featured Articles
QNUPS allows British Expatriates to save money on taxes in their country of residence, on UK inheritance tax, along with a number of other benefits...
Read More

---
Recent changes to the QROPS have led to a new pension scheme being created, the QNUPS. Where the QROPS offered little in the way of protection from inheritance tax, the QNUPS offers more...
Read More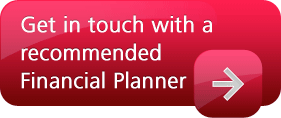 Expert Insights
A Self-invested Personal Pension (SIPP) is a government approved personal pension plan that is distinctly different from a private pension, but how do they compare to a QROPS?
Read More

---
There are various tax implications of transferring your pension overseas. These can be split into three distinct sections: the first five years after transfer, the following years, and tax on your estate...
Read More

International News
Our aim at Expat & Offshore is to have a web site that is packed with fantastic selection of content focused towards enlightening expats with all aspects of their lives overseas...
Read More

---
Expatriates in the UAE who have yet to get themselves ID cards will face daily fines from October...
Read More

Financial News
British expats have remained largely unaffected by the financial and political turmoil that has swept much of the world, new research has revealed.Seven out of 10 expats claim their lives have been unaffected by political and economic issues that have played havoc on the finances of many global c
Read More

---
Old or forgotten bank accounts bank have been highlighted as something for expats to remain on top of, or risk facing unwanted charges...
Read More

Living abroad? Make sure your finances come first
Moving abroad to start a new life can be a fantastic decision if you???re in search of a challenge or simply want to enjoy a different lifestyle, but no matter where you are in the world it???s important to put one thing above all others???your finances. The only problem with this is it can be difficult to keep track of things if you???re not already familiar with the area, and that???s why you always need to seek help from offshore investments experts if you want to be confident you???re doing the best thing for your finances. That???s where we come in.
Expat & Offshore???for expat pensions and investments advice you can trust
Here at Expat & Offshore we???re dedicated to providing free, independent offshore investments advice to expats looking to manage their money abroad, helping ensure you get the support you need. Our site is full of usable, useful information covering all aspects of expatriate pensions and investment opportunities, giving you the chance to make an informed decision regarding your financial arrangements. All the information we provide is specific to the realm of offshore investments and pensions so you can be confident in getting advice you can trust, and because we actively work to provide clear, understandable information there???s no need to worry about being baffled by jargon.
Expatriate pensions and investments???make the most of your money
We want to help you take full advantage of the expat pensions and investments opportunities available to you, particularly as many people move abroad for financial reasons in the first place, and with the right choice of offshore investments you could soon see your money grow. Managing your wealth successfully all comes down to the offshore investments you choose to make and how you diversify your portfolio, and it???s important to think about your offshore tax liability as well. There are ways you can reduce the amount of tax you pay and making savvy offshore investments can be a great way to achieve that, and if you???re approaching later life you???ll need to look into expatriate pensions as well. There are plenty of different expat pensions and investment opportunities available but one that???s growing in popularity is the QROPS pension, and with a great range of benefits it isn???t hard to see why.
QROPS pension???the basics
The QROPS pension option (otherwise known as the Qualifying Recognised Overseas Pension Scheme) allows non-UK residents to transfer their UK pension offshore, tax free. It???s recognised by the HMRC and enables those who???ve moved abroad to keep their private/corporate pension by transferring it to another provider, ensuring they don???t lose out on the money built up. A QROPS pension offers additional flexibility and substantial tax savings, and unlike UK pensions all offshore pension schemes are viewed as assets which can then be passed onto heirs. Although it still requires you to report to the HMRC for the first 5 years, pensions of this kind can be the perfect decision for people who are relocating for the long-term, with the QROPS pension being the ideal choice.
Expatriate pensions advice from experienced financial advisors
If you need more personal support we can help there as well. We understand that it can be difficult to make the right expat pensions and investment decisions unless you can talk to someone who understands your issues, and that???s why we???ll put you in touch with an experienced, independent financial advisor who will have your best interests at heart. They???ll help you understand the realm of offshore finance by giving you greater insight into ways you can manage, develop and make the most of your money, offering tailored offshore financial advice to suit your individual circumstances. With their help you???ll be able to transform your financial prospects to make the expatriate pensions and investment decisions that will work for you, ultimately helping to ensure you get the results that you want.
We fully believe that we should be your first and only port of call if you???re looking for offshore investment advice, and whether you???re looking for ways to sustain and increase your wealth or are planning your offshore retirement and simply want to discuss viable expat pensions options we???ll be able to help. You can search through our website to find suitable information on everything from QROPS pensions to the latest expat pensions and investment news, and if you need tailored support just contact us and we???ll put you in touch with trained financial advisors to help. It???s only by getting expatriate pensions advice from the experts that you can be confident in your financial decisions, so get in touch today and see what we can do.

Featured City Guide
Moving abroad can be a difficult and daunting prospect whether you are aiming to work, retire or simply travel. Expat & Offshore e...


Read More