As a Middle Eastern expatriate destination, Oman was essentially closed off from the rest of the world until 1970, when its then ruler was succeeded by his more open-minded son. In the years following, much has been done to help keep this oil-rich nation in-line with the development of the rest of the world. Expats make up a large chunk of Oman's population, thought to about 700,000 out of 3.2 million people. Having such a large amount of foreigners it makes sense that English is widely spoken, however Arabic is the national language. Despite being a Muslim country Oman is one of the more lenient Middle Eastern areas and alcohol is allowed to be sold in restaurants and hotels. Oman proves to be a popular destination for foreign expatriates as it has warm weather, friendly natives, a large expat community and a number of good employment prospects.
As it is one of the world's foremost suppliers of natural gas and oil, Oman attracts much interest from investors and money is always being put to use in helping the country grow even more. It is a very clean place and has modern facilities throughout, further adding to its allure.
Settling In
It's important to consider certain financial issues before you move abroad, to ensure your settling in period goes smoothly when you first arrive in Oman. How you will conduct your banking is one of the first things to consider. Keeping a UK bank account or not will come down to a few factors. You may believe that maintaining a bank account in the UK will be useful for paying bills, and other existing UK financial commitments. However, if you are interested in becoming a UK non resident, closing your UK bank account will be very important in showing your lack of UK ties.
The useful solution to your new banking needs may very well be taking out an offshore bank account. Most offshore bank accounts are perfectly suited to expatriates. With an offshore bank account you will be able to use multiple currencies, which is ideal if you are still going to be using Sterling, perhaps for use with existing commitments back in the United Kingdom.
Another important financial aspect to think about is your pension. As an expat living and working in Oman, you will be able to transfer your UK pension into an offshore pension transfer known as a QROPS (Qualified Overseas Pensions Schemes). The QROPS enables you to free yourself from purchasing a UK annuity, and also creates a number of other financial benefits.
When you're in Oman, managing your international finances could prove to be tricky if you shoulder the burden entirely yourself, so for this reason it's advised that you find an Independent Financial Adviser. An IFA will be help you plan your finances, both for the present and for the future, and they will be able to give you more information on how you can utilise the QROPS and other financial products.
Employment, Work Permits and Visas
Since Oman is constantly growing there is always need for skilled foreign workers in a number of different fields. Opportunities for employment can often be found in sectors such as construction, teaching, healthcare and in the oil and natural gas industries. If you are interested in travelling to Oman to work then it is advised that you obtain a job offer prior to travelling, as it will be harder to get a job without having a concrete offer in place.
Many Omani employment contracts often come with a number of perks that will delight the travelling expat. It is not unusual for your contract to come complete with an attractive and competitive salary, a company car, health insurance and maybe even free accommodation. Another bonus of working in Oman is the low level of tax that enables you to make the very most of your salary.
To work in Oman you will need to obtain a visa and work permit; this will require a fair bit of admin work on your part and may have to be done before you travel to the country. Depending on which country you currently live in the procedure may be different but generally you will need a valid passport with at least six months remaining, six passport photos, a birth certificate, and a current health certificate that shows you are in good health and free of illnesses such as HIV.
To obtain a work permit you must be in possession of the paperwork documented above, and be between the ages of 21 and 60. You will also be required to present a letter of invitation from your Omani employer and an application from the Omani Directorate of General Labour.
Business Culture
Business culture and etiquette in Oman follows the patterns of other Middle Eastern countries; Omani natives will build strong relationships forged on friendship and trust. Strong emphasis is placed on hospitality and making new people feel welcome. Since Oman is a Muslim country its business culture follows suit and may be quite different to that which you are used to back in the west. Arabic is the national language but fortunately English is widely spoken, especially in the business world, however if you make the effort to learn a few simple Arabic phrases then this will no doubt endear you to your new colleagues. The Arabs enjoy doing business in a personal and friendly way, so always take the time to engage in small talk with your new associates. Its little things like this that will help you establish a warm working relationship with the Omani faithful. Strong eye contact is a must.
When having business cards printed have one side in English and the other in Arabic. There are also a few things to consider, for instance in Arab culture if you were to compliment an item owned by another person they may then feel compelled to offer the item to you. Avoid asking people about female members of their family and be prepared for meetings to be disrupted by personal calls, the families of Omani's will always be more important than their business arrangements.
Arab business folk tend not to put great emphasis on timekeeping and punctuality, but as a foreigner you should always try and be on time. Always appear patient and calm; a ten minute meeting can often turn into half an hour and this should never be a problem.
Accommodation
The chances are that if offered a job in Oman you will also be given an accommodation package; in which case you will most likely be placed in a modern apartment complex which will be inhabited by other expats.
Even if accommodation is not included in your employment package and you are tasked with finding your own home, you will almost surely find that your sponsor or your employer will aid you in this endeavour. Accommodation is plentiful in Oman, the last decade has seen a tremendous amount of residential development leading to an abundance of homes available for working expats to rent.
The Omani people are very friendly and open to foreigners but expats and natives still live with a slight air of segregation, all the homes that you will look to rent will almost certainly be in the expat apartment compounds that were mentioned earlier. These apartments usually come unfurnished but for an increased price of around 25 percent you can find furnished apartments. Rental prices will obviously differ based on the size of the home, its location and its facilities. Traditionally you will be given a one year lease that can be renewed upon expiration.
Transport
If you are lucky your employer may supply you with the use of a company car, if not you will have to use your own. If you have a valid driver's licence from your current country you will be permitted to use this for an initial three months, however after this period has expired you will need to apply for an Omani licence. If you have a valid licence from a country that is included on Oman's driving list you will be able to apply for an Omani licence without having to do any new tests.
With regards to other modes of transport there are not that many options however there is a bus system that operates around Muscat.
There are also a number of taxis that will be happy to take you around. Be aware that as a foreigner you may be charged more than a native so it will always be more cost effective for you to find a taxi with a meter.
Healthcare
Healthcare in Oman is of a very high standard and there are a number of clinics and hospitals that should provide more than adequate aid for most types of ailment. All hospitals will have state-of-the-art equipment and there will be English speaking staff on hand. Omani natives receive free healthcare but expatriates will have to pay for private treatment. This private treatment can be quite expensive so to avoid large bills it will be essential that you take out a medical insurance package, if one is not included with your employment contract.
Dental care is of the same high standard, and there are a number of modern facilities with highly skilled staff.
A possible difference between Oman and your home country is the fact that some medicines that are common and available over the counter may actually be banned completely in Oman.
Education
Schooling your children in Oman may not be the best option available should you be travelling with a family. Most Omani schools follow an Islamic curriculum and are populated mainly by Omani children. Whilst the primary schools available in Oman are of a high level of quality your child may not be entirely suitable for the system, unless you are of Muslim origin. However, there are a number of private international schools located in Oman, each teaching the curriculums of their respective country and playing host to expat children like your own. Private schools rarely come cheap and there is also the chance that your child may have to pass an entry exam to be accepted. Again, depending on your job, there is a chance that your employer may assist you with your child's education.
Lifestyle and Entertainment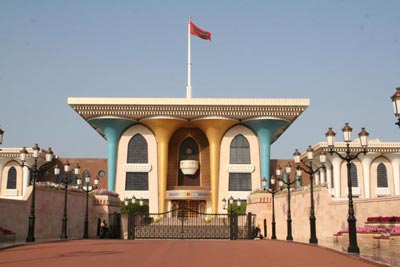 Even though Oman has more of a lax attitude than some other UAE areas it is still a Muslim country so certain sensibilities will have to be adhered to. You should always dress fairly conservatively, especially women. Whilst it is possible to purchase alcohol in hotels and restaurants one should be careful to drink responsibly and never behave in an overtly 'drunk' manner as this will be frowned upon immeasurably. You should also take extra care to be respectful during the holy time of Ramadan. During Ramadan the Omani Muslims will not eat, drink (except after sundown) or smoke, and whilst you will not be expected to partake in the fast you will be expected to be respectful and not eat, drink or smoke brazenly in front of the Omani faithful.
Oman is a safe place and crime levels are very low, the police have a strong profile and pride themselves on an honest and dedicated ambition to keep crime at its very minimum. Of course as with anywhere there may always be some incidents so just be sensible and remain vigilant.
In your leisure time there will be a number of activities to help you relax and enjoy yourself. There is much to visit in the way of sight-seeing, old-world landmarks such forts and castles are still here, and every year in January there is the Muscat Festival, which is held in the city of Muscat and is a fantastic celebration of all aspects of Omani life.
If you enjoy outdoor sports there are a host of facilities that will cater to your sporting side. Tennis and swimming are two popular pastimes and football is slowly becoming more and more of national institution. Shopping-wise, the city plays host to a wide selection of designer boutiques, and fine dining is also in abundance.