Shanghai is the crown jewel of Asian expat destinations. Over the last 20 years China's government has spent a lot of money developing the city, which has a very cosmopolitan feel and allows easy integration for the western expat. Shanghai has a bustling economy and is the commercial capital of China.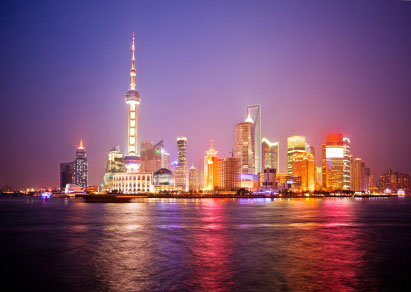 Employment, Work Permits and Visas
Generally, expats who move to Shanghai do so via expat packages, perhaps from their existing employers or via outside recruitment. It is possible to travel to Shanghai independently with the aim of securing work; however this will entail a lot more effort and could be very time consuming. The ability to speak Mandarin will prove to be invaluable if you find yourself scouring the Chinese job market; not being able to speak the language will effectively handicap you against the highly-skilled bilingual applicants probably applying for the same role.
To work in China you must first apply for a Z Visa (a work permit). To do this you will need to submit a valid passport with at least six months remaining, a completed 'Q1' application form, a passport size photograph, an 'official visa notification' (a notification issued by the Chinese government – your employer should get this for you) and either a 'Work Permit for Aliens' issued by the Chinese Labour Ministry Foreign Expert Bureau OR a 'Foreign Experts License' issued by the Chinese Foreign Expert Bureau. You will require both an original and a photocopy; your employer will be able to advise you on how to get these documents. The Z Visa is only valid for three months, so you must soon apply for a full residency and work permit from the local public security department.
Business Culture
The first thing to know about Chinese business culture is that they put great importance on good timekeeping; turning up late for a meeting will be considered rude. Formal greetings usually consist of an easy 'hello and handshake'. Business cards are frequently exchanged and you should probably have yours printed in both English and Chinese. The giving of gifts is a powerful courteous gesture and is often done when you first make acquaintance with colleagues.
Chinese business principles hold great importance on healthy relationships being built up over time; this includes a strong emphasis on respect amongst colleagues and acquaintances. It is important that you maintain a high level of politeness, if you don't you may offend some of your Chinese colleagues. Many elements of China's culture come through in their business dealings so you should be aware of these practices to avoid any embarrassing or offensive faux pas. The Chinese place a lot of importance on hierarchy in the workplace, with senior workers shown the utmost respect at all times. You may be familiar with the small bow, or nod, that Chinese people use to greet each other; if you show that you are accustomed to tradition then your effort will be looked on very favourably. The Chinese also put a lot of weight on 'saving face'. This means you should never be forcefully negative, or outwardly critical to ideas or suggestions as this could embarrass the recipient.
Accommodation
There are a few areas in Shanghai that have become veritable hotspots for expatriate accommodation. Expats with families have traditionally favoured the picket fence environments found in places such as Pudong and Hongqiao. The Western Suburbs are popular because they have many newly developed homes and are close to some of the international schools found in Shanghai.
The houses found in Hongqiao are older properties but located close to the city centre which brings with it the obvious benefits of nearby shopping and entertainment. Pudong is also close to a number of international schools and plays host to a strong expat community. Whilst it may be a slight commute to work, the gated housing areas will have shops and leisure facilities already located within. Housing leases usually last for one year at a time and it is customary to pay a two month deposit when renting. When looking for accommodation it is imperative that you find a good estate agent. Perhaps ask colleagues at work for recommendations. If you wish to purchase a property you must note that laws dictate foreigners are required to have lived in Shanghai for at least a year before they are allowed to buy a property.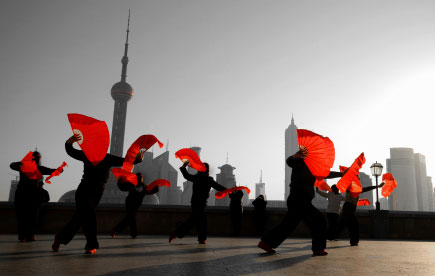 Transport
Shanghai has busy roads, heavy traffic and road signs in Mandarin. Those wishing to drive must apply for a Chinese licence. You need a passport, health certificate, and an international driver's licence that has been translated into Chinese, along with these documents you will be required to pass a multiple choice test. Some employers offer special expatriate packages that allow you the luxury of a company car and driver.
The other option is public transport and taxis. Taxi drivers are friendly and will be used to dealing with foreigners. There is a strong chance that their English will be limited so it would be wise to have the name of your destination written down, preferably in Chinese. The Shanghai metro system also offers a good service, with both an underground and over ground trains. These trains can often get incredibly crowded; people will literally pile into the carriages. The trains themselves are of a high standard with modern facilities and nice clean carriages, complete with air conditioning. They are also very quick so hopefully this will help you adjust to the sheer weight of numbers. Buses also run throughout the city and are very cheap, but can be uncomfortable and are often used as a hunting ground by local pickpockets. To pay for public transport, taxis included, you can purchase a Stored Value Card which works in exactly the same way as a London Oyster Card. You pre-pay an amount of money which is deducted accordingly when you use transport.
Cycling is popular in Shanghai. Bicycles can be bought fairly cheaply but note that if you purchase one it must be registered at a local police station otherwise you may be faced with a fine if stopped.
Healthcare
Shanghai has the best medical facilities in mainland China and there are numerous options that cater exclusively to expats. These hospitals and clinics will have English speaking staff and will offer the same type of treatments you are used to in the western world. All types of specialist needs will be handled including maternity and dentistry. However, these private services often come with hefty fees so having medical insurance is essential. Health insurance is often offered to expats as part of their employment package so if this is the case be sure to go over it to deduce what exactly you are covered for.
Education
People emigrating with children should inquire as to whether their employment package includes allowances for school fees. International schools can come with very high costs and these will be the only way of educating your child in English. Expats with very young children who foresee a long stay in Shanghai often opt to enrol their children in Chinese pre-schools. This will allow them to gain a grasp of the language and also to make local friends, with the aim to ultimately making their young lives much more fulfilling.
Entertainment and Lifestyle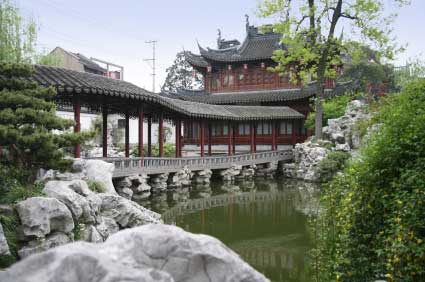 Aside from Hong Kong, Shanghai is the most westernised part of China, making it a bona fide cosmopolitan expat hotspot. Shanghai offers much in the way of nightlife and entertainment. There are plenty of bars, pubs and clubs if you enjoy having a tipple after a hard day's work. However as a westerner you should be careful to avoid some of the sneaky tricks some local ne'er do well's employ to separate you from your hard earned cash. It is not unheard of for some of the less scrupulous establishments to actually serve fake alcohol. The main nightlife areas have streets lined with cutting–edge bars and clubs. Shanghai nightlife is exactly that - most bars and clubs will stay open till around 5am, with the crowd being mostly made up of peaceful revellers so there are minimal issues with regards to crime or violence.
If shopping is your (designer hand) bag then you will be spoilt for choice when strolling through the shops and markets. Shanghai, and China in general, is particularly famed for its excellent standard of tailoring. Here you will be able to adorn yourself in fantastic handmade suits for but a fraction of the price you will have to pay in the west. There are many malls, department stores and boutiques and if you take the time to walk around the city you see that there is a shop for pretty much anything, be it classy garments or quaint, homemade trinkets. The hub of the shopping district is Huaihai Lu which goes on for as far as the eye can see (several miles) and is home to many of the malls and shops mentioned.
The markets will be a must-see for new expats. Wukang Lu and Yandang are the two biggest but there are also specialist markets such as Confucius Temple Book Market, Jingwen Flower and Bird, Xiangyang Fashion and Gifts, Dong Tai Road Antiques and many more.
Theatre is big in Shanghai, acrobatics displays are also popular; displays of which can be found at the Shanghai Centre or the Lyceum Theatre. The Grand Theatre plays host to opera shows and if you are a movie fan there a number of cinemas in the city centre. Dance is also popular, with a huge standing in Chinese history leading to a variety of different performances and styles. Some of the places you can catch dance shows include: The Experimental Theatre of Shanghai, Shanghai Circus World, Shanghai Ballet and The Shanghai Oriental Art Centre. Also, movie buffs should be sure to check out the annual Shanghai Film Festival traditionally held in June. During this period hundreds of cinematic works from around the world are played across Shanghais numerous cinemas.
The Chinese embassy for the UK can be found here: http://www.chinese-embassy.org.uk/eng/