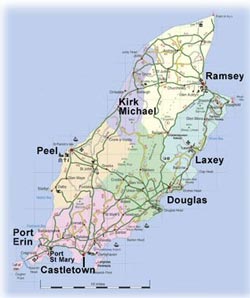 The Isle of Man is fast becoming one of the most attractive offshore jurisdictions for overseas pension transfers like QROPS and QNUPS, with other jurisdictions like Guernsey and Jersey in danger of being eclipsed by the Manx rise.
Five years have now passed since HMRC allowed the QROPS to be utilised by British expatriates who were seeking to move their pension pot offshore.
Guernsey-based QROPS administrator Close International believe that around £1.3 billion pounds have so far been transferred into offshore pensions schemes, however they also believe that the market is still untapped, and that there is the potential for up to £400 billion more transfers.
Now, the Isle of Man is seeking to take advantage of this untapped market and entice more British expats into placing their pensions on Manx shores.
The Isle of Man has recently made changes to their pensions legislations and now pension and employee benefits can be paid to people away from Manx without the risk of Manx income tax. Previously this legislation meant that Guernsey took most of the QROPS, however that could be set to change.
Gary Boal, a managing director for an Isle of Man based pensions specialist said: "Now the Isle of Man can give Guernsey and Jersey and other jurisdictions a run for their money. In fact, it puts the Isle of Man at an advantage, because it is widely regarded as a well-regulated jurisdiction."