British expatriates face having their legal aid shut off completely under new laws explained by the government today. The measures are part of a new initiative to cut government costs across England and Wales.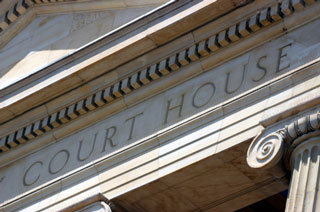 The new restrictions are hoped to help lower costs by up to £6 million. The proposals would mean that Brits who live and work overseas will be refused legal assistance if a case was to take place in England or Wales, unless they were living in Algeria, the United Arab Emirates or Libya, as those countries have a deal in place.
However, some cases will be exempt from this new legislation, such as immigration, child abduction, mental health issues, forced housing and asylum. Some campaigners feel that such new laws could prove damaging for people who are victims of human trafficking and asylum seekers from dangerous countries.
The minister of Legal Aid, Lord Bach, said: "Civil legal aid provides critical support for the most vulnerable people on a range of important matters, from debt, housing, and employment advice to representation in important family and public law proceedings."
"The Government devotes very significant resources to civil legal aid. It is therefore important that we regularly look to ensure we're getting the best value for money and even more importantly that the people who need help most are able to get it."
"We were impressed with the representations received during the consultation and have made significant revisions to many of our original proposals. The changes we have announced will ensure that fraudulent applications are detected before public funds are expended on them, and that legal aid is better targeted."