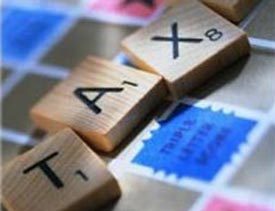 Accountants estimate that 700,000 more people will pay income tax at a higher rate following news that the Treasury has confirmed the 40 percent rate threshold is to be lowered.
At the moment around 3 million people are paying the 40 percent rate, but tax experts suggest the number will leap to 3.7 million.
Due to the Emergency Budget held earlier this year , an earlier, traditional, statement regarding National Insurance and income tax thresholds was not made, however the Treasury has now published such details on its website.
From April 2011 the 40 percent tax threshold will be lowered to hit people earning £42,475 or more, compared to the previous level of £43,875. People who pay this level of tax will also see their National Insurance rise to 12 percent from 11 percent.
Mike Warburton, senior tax partner at Grant Thornton, the accountants, said: "With these extra 700,000 higher-rate taxpayers, we are almost at the record level reached when Gordon Brown was chancellor, when there were 3.87 million higher-rate taxpayers."
And Patricia Mock, from accountants Deloitte, added: "People earning between £40,000 to £50,000 and upwards will be significantly worse off than before."