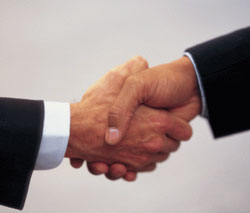 The eagerly awaited China/France double tax treaty has finally been signed, giving a wealth of investment opportunities for foreign investors.
The treaty has taken almost 10 years to be agreed on, and now John Tsang and Christine Lagarde, Hong Kong financial secretary and French minister of economy respectively, have finalised the document.
The treaty itself means that people who have existing links to both countries will not have to worry about paying double taxes.
Tax expert David Anderson told The Telegraph: "This double tax treaty will encourage Hong Kong investors to view France in a positive light. Given the difference in tax treatment in France between treaty countries and non-treaty countries, the treaty should open up a wave of investment from Hong Kong into France."
"He added:"The main purpose of the treaty is to eliminate the possibilities of double taxation on income tax and wealth tax. It also acts to reduce the withholding tax which is applied in France on dividends from French companies to Hong Kong shareholders. As such the terms of the treaty are itself are helpful for anyone investing from Hong Kong into France and vice versa."
Hong Kong, an economic powerhouse and popular expat destination, adds France to a list of double tax treaty nations that include the UK, Austria, Belgium, Vietnam, Thailand, Hungary, Kuwait, Luxembourg, Indonesia, Netherlands amongst others.